We offer free shipping to all orders from the U.S. and Canada with no minimum order value.

We're always here for you if anything goes wrong and get everything done totally free within one year.

We offer a 15-day free trial and options for any reason to return within the trail period.
1. Nyuair hand dryer
2. Washable pre-filter (1 piece)
3. Back bracket
4. Seccotine construction glue (12g)
5. Expansion tube and screw (3 pairs)
6. Set screw
7. Painter's tape (2 pieces)
8. User manual
9. Warranty card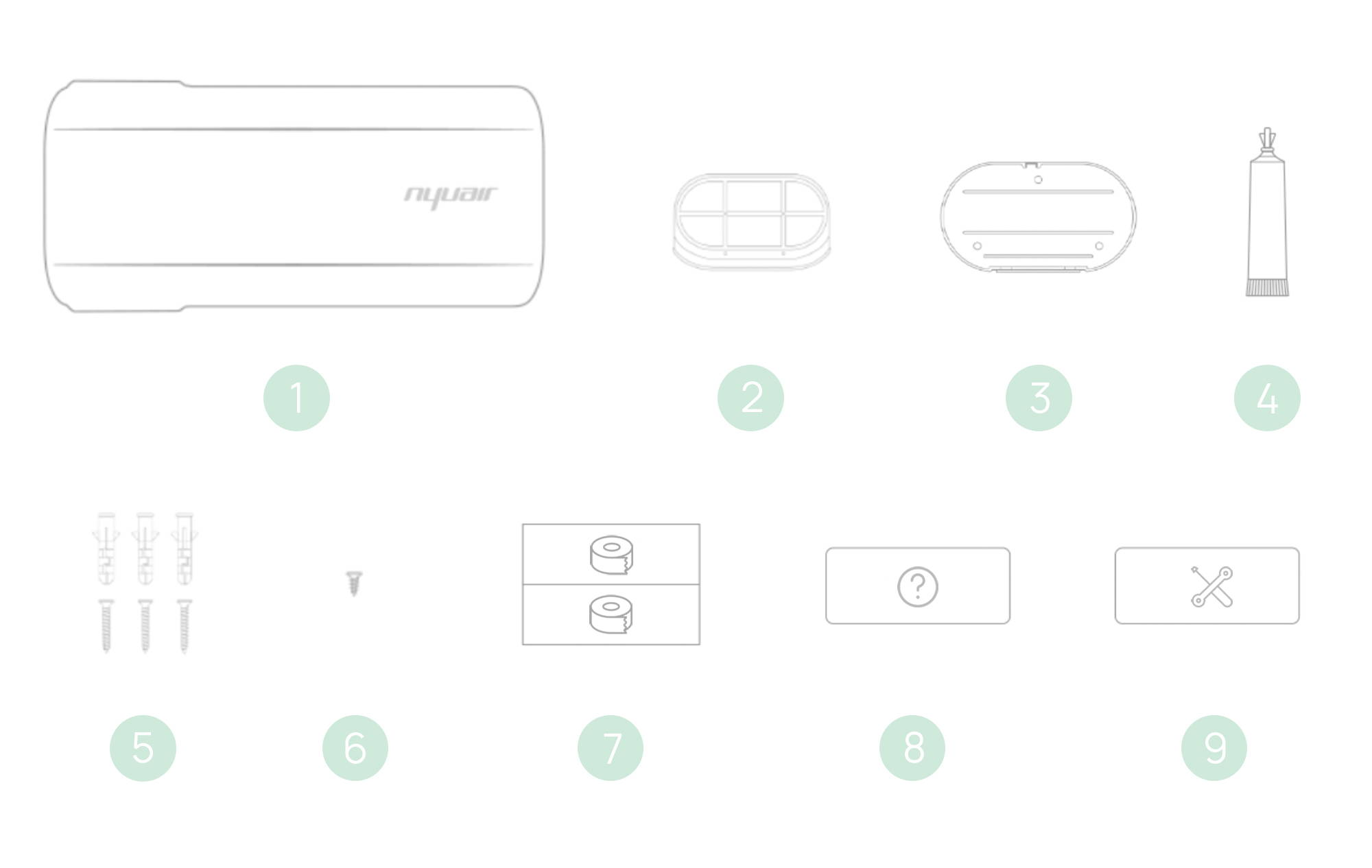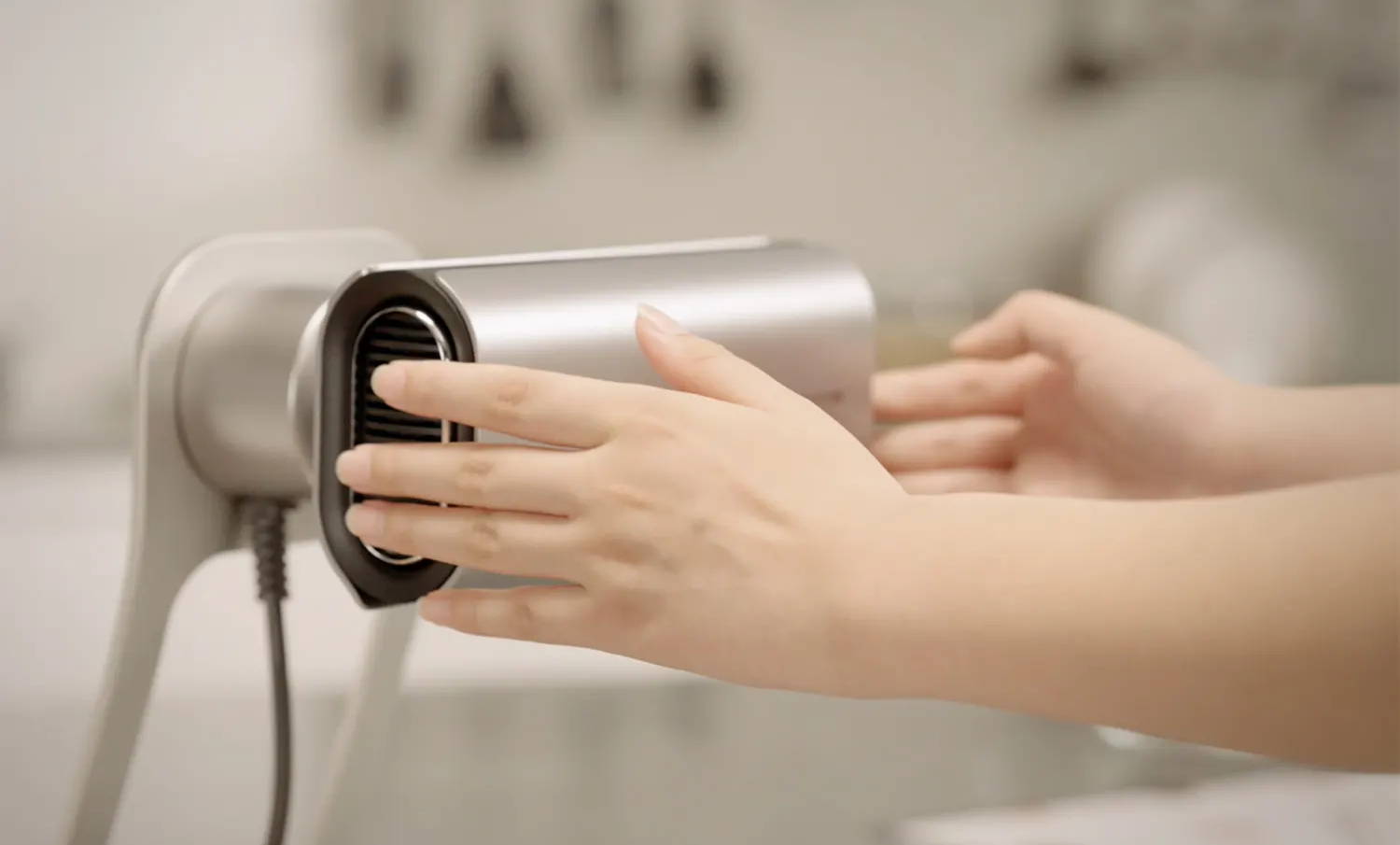 Three installation options
Nyuair hand dryer adapts to different wall surface and various scenarios. For instance, if drill-free mounting option wanted, it can be installed with glue, which is included in the package. Both drill-free and screw mounting tools are included with each standard set. If you are looking for a solution to make the hand dryer movable, you may need to buy an additional stand from us.
Save more when buy together
Buy one of these accessories together with a hand dry appliance to save 32% on these accessories and you'll qualify for free shipping! Buy stand and hand dryer together to save 50% on stand. Add to cart to see how much saved today.